La Aurora Hors d'Age 2017 has obtained 94 points in the tasting conducted by 'The Cigar Authority'. In his critique, published on November 14, the author highlights the success in the pursuit of excellence achieved by our company with this cigar.
"Hors d'Age is a game changer for La Aurora. It's a well packed cigar with a perfect draw offering the right amount of resistance. It's incredibly smooth and balanced and is the benchmark for all things La Aurora", he says in the review.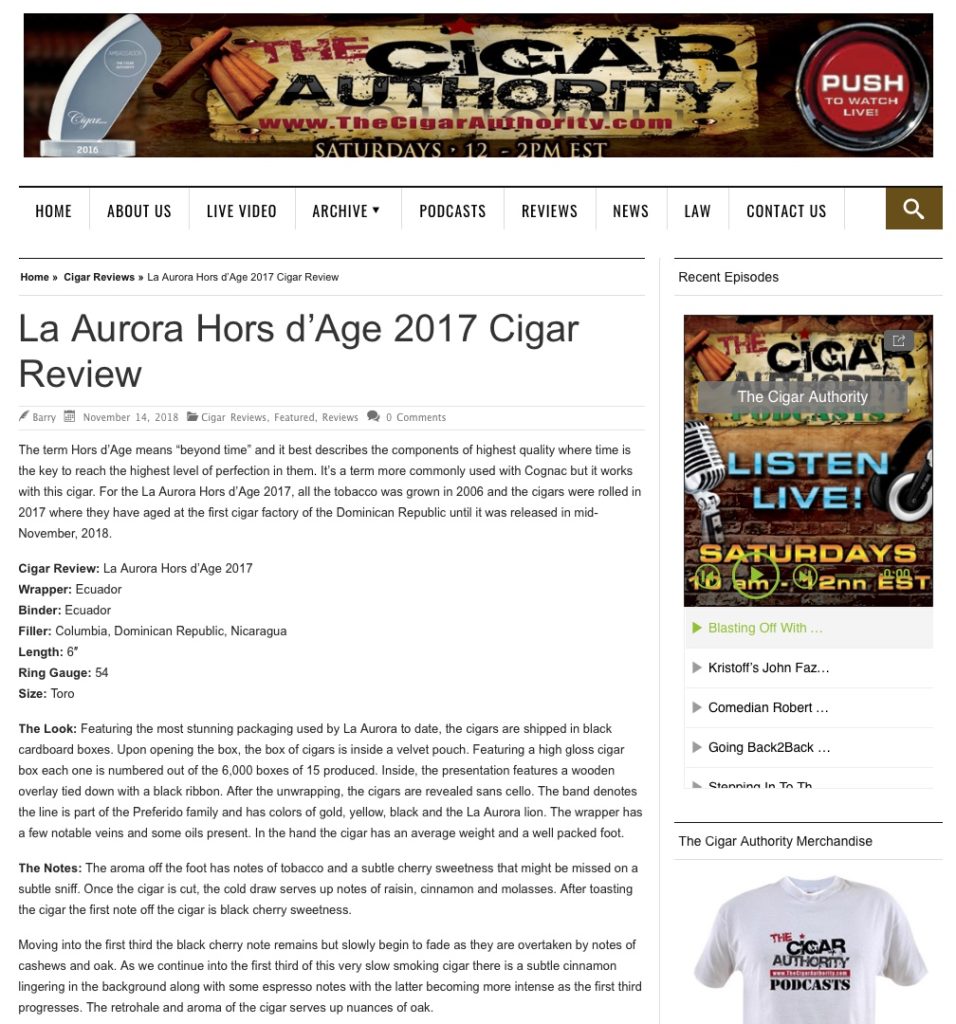 "The Hors d'Age has succeeded at it quest for excellence and is the quintessence of craftsmanship that does justice to the legacy of Eduardo Leon Jimenez the founder of La Aurora", adds the author of the assessment.